About Tonex, CSSSP and  is4.org
Certified Space Security Specialist Professional
Tonex the leader in Space and Cybersecurity training and consulting services has created IS4 and CSSSP.
Certified Space Security Specialist Professional (CSSSP) certification is ideal for space and security practitioners, analysts, engineers, managers, and executives interested in proving their knowledge across space security best practices and principles.
International Society of Space and Security Specialists (ISSSS/IS4) Commitment: Learn What It Takes To Secure the Space
Our mission is to provide the information, tools and insights to help you grow and excel in your career as  Certified Space Security Specialist Professional (CSSSP).
CSSSP and other IS4 certification programs are impactful – for you as well as the future of nations that increasingly rely on the space industry for everything from communications to national security.
About "Certified Space Security Specialist Professional" (CSSSP)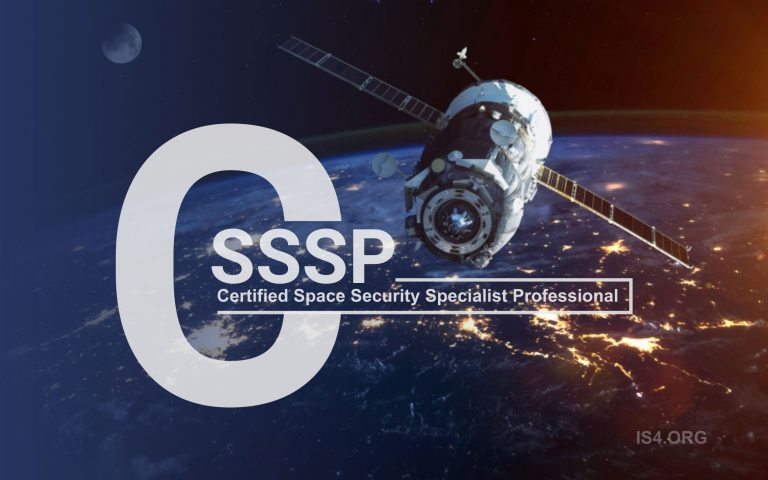 The CSSSP® (Certified Space Systems Security Professional) qualification is one of the most respected certifications in the space security industry, demonstrating an advanced knowledge of space cybersecurity.
Earning the CSSSP proves you have what it takes to effectively design, implement, and manage a cybersecurity space program.
With a CSSSP, you validate your expertise and become a Space Cyber member, unlocking a broad array of exclusive resources, educational tools, seminars, conferences, and networking opportunities.
CSSSP certification also explores factors that led to the space sector's poor cybersecurity posture, various cyberattacks against space systems, and existing mitigation techniques employed by the sector.
CSSSP Domains (CBK) match to 8570 and NIST
Space Cybersecurity Foundation
Space Security Planning, Policy and Leadership
Cybersecurity Threats in Space
Space System Survivability and Cyber Warfare
Cyber Warfare Capabilities in Space Missions
Electronic and Cyber Warfare in Outer Space
Risk Management Framework (RMF) Applied to Space Projects and Systems
Space Threat and Vulnerability Analysis and Assessment
Counter Communications System
Counter-space Capabilities
Types of Counter-space Technology
Measures and effectiveness in Addressing Counter-space Capabilities.
Cybersecurity Principles for Space Systems and System of Systems (SoS)
Space Security Architecture and Operation
Space Network and System Reverse Engineering
Space Systems Engineering
Space Embedded Systems Cybersecurity
Space Software, Firmware and Hardware Security
Principles of Software Designed Radio (SDR) and SDR Security applied to Space Projects.
MIL-STD-1553 and ARINC 429 Cybersecurity
Artificial Intelligence (AI), Machine Learning (ML) and Deep Learning (DL) Integration with Space Cybersecurity
Blockchain Integration with Space Cybersecurity
Sensor Fusion Integration with Space Cybersecurity
Remote Sensing Security with Satellite
Electronic Warfare Capabilities in Space
Electronic Warfare and Aircraft Survivability
Use of Electromagnetic Pulses or Directed Energy (laser beams or microwave-bombardments)
Space Ethical Hacking, Penetration Testing and Defenses
Space Intrusion Detection Analysis
Space Network Penetration Testing and Ethical Hacking
Space Defensible Security Architecture and Engineering
Space Forensic Analysis
Space Incident Response and Network Forensics